Search Suggestions
Gold Loan
Gold Coin
Money Transfer
Mutual Funds
Travel Insurance
Travel is an essential part of lifestyle these days. In today's world, it is an integral part of us and it is something that our generation does quite often. Globetrotting is a very common phenomenon where more and more Indians are travelling abroad every year. Muthoot finance endeavours to give you all the benefits anywhere in the world, that you would otherwise enjoy in your own country, through their comprehensive Travel Insurance Plans.
But again, travelling comes with its own risks and hazards. Misfortune may strike anytime, anywhere, even when you are travelling. Hence, it is important to get yourself covered with a travel Insurance policy.
Risks Covered by Travel Insurance
Medical Expenses – There may be certain eventualities abroad that may result in a medical emergency. Travel Insurance policy would cover the medical expenses of the customer seeking insurance, up to a certain value. The travel insurance premium is directly proportionate to the value of insurance sought, higher the value, the higher the travel insurance premium. Various elements which are covered, to the extent of the policy value, under Medical expenses are as mentioned below:
Medical Expenses – Medical expenses for any emergency treatments that might be required is often covered by the travel insurance plan.
Dental expenses – Emergency expenses incurred for any dental procedure are also covered in our travel insurance plan.
Medical Evacuation – Expenses incurred to evacuate the customer to the nearest medical facility will be covered by the insurance plan.
Repatriation of Remains – In case of a death, expenses to repatriate the mortal remains to the home country would be covered.
Death – A total compensation, as stated in the travel insurance policy, would be awarded to the nominees in case of the death of the individual.
Lost Baggage – Though not common, but in case you are ever a victim of lost baggage, you can make a lost baggage claim from the insurance company. It is pertinent to note that to file a lost baggage claim, it should be an entire piece of luggage that is lost, and the airline has confirmed that they would not be able to deliver the same back to the customer. It is always preferable to take travel insurance for your baggage, especially if you are travelling with valuable items. Baggage loss is compensated post consideration of the amount reimbursed by the airline.
Delayed Baggage – In case of delayed baggage, your travel insurance policy will provide compensation to cover essentials for the intermittent period.
Flight Cancellation – This is a pretty common occurrence these days. There might be some eventuality that may result in the airline cancelling your flight. Or one might cancel their trip themselves due to any emergency. You would be reimbursed the cost of unused hotel and flight bookings, restricted to the amount specified in the travel insurance policy.
Flight Delays – Flight delays are often and may happen to any of us. Often travel insurance policy will reimburse the cost of essentials purchased during this delay.
What is Not Included:
The following things are not included in the travel insurance policies:
Substance Abuse – Any medical emergency that is induced by consumption of alcohol or drugs is not covered by the travel insurance policy. Any injury that is a result of substance abuse would also not be covered.
Illegal Activities– Any medical or other expenses that may be incurred on account of any activities that are in breach of the law of that country would not be covered by the travel insurance policy.
Cosmetic or Obesity Treatments– Medical expenses for undergoing any cosmetic or obesity treatment are not covered by the travel insurance policy. Only unforeseen or unplanned medical emergencies are covered.
Adventure Sports– Any adventure sports activity or any medical eventuality that may result from undertaking such activities are not covered by the travel insurance policy.
Suicide– Any medical emergency as a result of an attempt to suicide would not be covered by the travel insurance policy.
Factors impacting Travel Insurance Premium
Age– The age of the insured can affect the travel premium. Higher the age, the higher is the premium.
Sum Assured– There are different sum assured amounts offered by various travel insurance companies and different insurance policies. Sum assured is the maximum amount covered under the policy in case of eventualities. Higher the sum assured, the higher is the premium.
Duration of Travel– The duration of the travel will also impact the travel insurance premium. The longer the duration the higher is the premium.
Location of Travel– The place you are travelling to will also impact your travel insurance premium. The cost of medical expenses in each country are different, hence the country where one travels to impacts the cost of insurance.
Medical History– If the insured has a certain pre-existing medical history, the same would play a role in determining the premium value. Existing issues will spike up the travel insurance premium.
Tobacco– Travel insurance premium is generally higher for smokers as compared to non-smokers.
Travel Insurance at Muthoot
At Muthoot, we offer the following types of travel insurance policies:
Individual – Individual travellers can buy travel insurance policies for standalone.
Family – A family floater travel insurance policy can be purchased, which will cover all the family members travelling. The sum assured under this policy would be the maximum amount of coverage that can be taken for all travellers put together.
Student – Those students who have enrolled in a university successfully need insurance cover well. To cover medical uncertainties for the complete duration for which you would be residing there, buy travel insurance which is customised to cover that period of time.
Why Muthoot?
The following factors make Muthoot your first choice to buy travel insurance:
Cashless – Access to a vast network of cashless hospitalisation facilities abroad.
Seamless Support – We have 24x7 customer support access. Our customers enjoy a seamless support system.
Competitive Premium – Our premium pricing is the most competitive in the market and is one of the cheapest travel insurance.
Claim Processing – Our claim processing is quick and hassle-free.
Ease – Our mobile app makes claims, tracking, purchase and renewal available at your fingertips.
Get the best travel insurance for your travel needs at Muthoot. Visit your nearest branch to get customized travel insurance quotes.
Refer a Friend*
Refer a friend & get a Chance to
Win Exciting Muthoot Finance Merchandise
Refer Now
*T&C apply>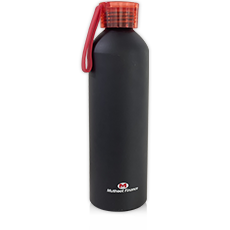 Refer a Friend*
Refer a friend & get a Chance to
Win Exciting Muthoot Finance Merchandise
refer now
*T&C apply>
Life Transforming Stories
Alok Saha from Kolkata expands his Clothing Business

Sakina Bano from Delhi establishes her salon business
Case Study
Alok Saha from Kolkata expands his Clothing Business

Sakina Bano from Delhi establishes her salon business